Want to invest in US real estate?
Here's your one-click entry to the most lucrative land deals in the US neighbourhoods!
100% Bona Fide List
Best Offers

One-up support
Are you on the hunt to buy land for sale in the US? Now is the best time to invest in the most lucrative land deals in the USA. There are many options to explore in the USA from the raw acreages, ranging from homesites to utility lands. Before investing in any of the lands, it is always a good idea to do some research and be updated on the facts and figures. The type of property that you are trying to make an investment in depends largely on the interest and purpose you have. A home site is always preferable if you have no plans to build.
Finding the Best land in the US: Here's How to Proceed.
Finding a path when your needs are diverse is time-consuming and painstaking. Here, finding land for sale is no exception. Having land for sale that truly pays you back in these challenging times can be quite a huge deal. The best course of action would be to place your faith in a reputable platform like Acreage Sale.

With Acreage Sale, finding land for sale is no more a tedious task. It is smooth and simple than ever. The platform allows you to get an organized list of the best land deals in the US to be explored through an extensively verified and vetted list of properties.

Are you looking to buy land in the premier location? Then you should be eyeing the best property sellers intending to sell land in USA. Let's get down on how to go about having land in the prime locations of the United States.
Narrow down your search by location

The first thing you'll want to do is decide where you'd like to buy land. Even though you might have a general idea of the types of properties you'd like to see, it's important to be as specific as possible when you're hunting for land for sale. This will help you focus your research, and make your hunt more efficient. There are a number of factors to consider before narrowing down your search. You'll need to decide whether you want to buy land in a rural or urban area, what size property you are looking for, and how much you're willing to spend.

Check the property's zoning regulations

Once you've narrowed down the locations you'd like to buy land, you'll need to do some research on the zoning regulations in each area. This will help you discover what you're allowed to build on the property, and if you are allowed to build on it at all. In most cities or townships, a large portion of the land is designated as "commercial land" or "residential land." On the other hand, around 80 percent of the land in rural areas is used as agricultural land.

Ask other landowners about the area

Before you buy land, it's a good idea to ask the current landowners about what life is like in the area. This will help you get a feel for the neighborhood, and discover if there are any issues you should be aware of before buying. A good way to start this process is by asking the real estate agents who are selling the properties if they know any landowners in the area. If that doesn't work, you can ask your local Chamber of Commerce if they have a list of landowners in your area. If you don't want to ask the landowners directly, you can also ask your neighbors about their experiences living in the area.

Look for signs of natural regeneration

One of the best ways to tell if a piece of land has potential is to look for signs of natural regeneration. You can do this by searching for plants like clover, dandelions, or wildflowers in areas that have not been cultivated in years. If the land you're interested in buying has been left alone for a few years, there's a good chance that it has the ability to naturally regenerate itself. This means that it's not reliant on reseeding efforts or chemical applications to survive. If a piece of land is reliant on these kinds of things, it's a good sign that it's not very strong.

Summing up

When you're looking for land for sale in the USA, it's important to remember that the perfect property doesn't exist. There are many different types of properties for sale in the U.S.A, and you'll need to find the one that is right for you and your lifestyle. That being said, there are a few things you can keep in mind as you search for the perfect property. The first is that you'll need a certain amount of capital to buy property. You'll also want to make sure that your property has access to utilities, and that it's in a location where you can build whatever kind of structure you want.
Land Hunting Done Right: How to Proceed
1. Be location specific while conducting your research
You must be quite clear about why you want to buy the land and where you want to do so. It is essential to have a fundamental understanding of the property you desire. Your research will become more and more goal-oriented if you are explicit about the objectives you have in mind. If you have specific objectives, someone who is prepared to sell land fast in USA will get in touch with you as soon as it is practical. You would also need to be clear about whether you want the land in an urban or rural area for your location-focused research. Prepare a budget in advance and act appropriately.
2. Give no thought to receiving reviews
Getting some reviews is always a good idea before moving further. To fully understand the kind of life and opportunities that land offers, you should speak with the existing landowners. Take a real estate agent's help to learn more in a more thoughtful way. Professionals always have a deeper understanding of the region, setting, and terrain. The local chamber of business can also be of assistance. Reviews make it simple to obtain a deeper understanding. Acreage Sale is the ideal place for you to find thoughtful and reliable information.
3. Learn about natural regeneration's range.
Before making an investment, it is essential to comprehend the land's potential. Here, you must ensure that the land in which you are investing is rich in possibilities and produces results in the greatest feasible way. Natural regeneration is a targeted strategy for determining a site's potential and how high the output it is. Invest in a piece of land that has a propensity for natural regrowth. Be more prudent because the land is an investment that cannot be readily replaced.
4. Examine the zoning regulations and legal processes.
Being legally compliant is also essential when looking for land in the US that is for sale. As you proceed with the pool of land that has been narrowed down for your investment, you also need to pay attention to the zoning regulations. Be confident that your investment has not been made in a location subject to legal issues or on a faulty list. Be free from legal complications so you can invest without fear. For a land investment to be successful over the long run, it must be legally compliant. Be intelligent enough to do so, then.
Round-the-clock support from the most eligible and competent domain professionals!
YOUR WAY THROUGH THE BEST LAND CONTRACTS!​
There isn't one but many options that you have to make an investment in. From the difference in the locations to the potentiality of different lands, it is always a good idea to walk as per professional advice. Hiring real estate agents can keep you invested in the right deal. So, have a land of yielding opportunities and convenience by having the support of the best real estate service at Acreage Sale. Garner your investment choice with the top-notch counsel of experts who can get you secure and profitable deals in your budget.
We at Acreage Sale striving to create the most cutting-edge and engaging property market by connecting all aspects of land ownership, from locating land for sale to connecting landowners with prospective buyers. For professionals, we're striving to improve by collecting, analyzing, and improving in order to deliver the highest quality leads in the industry.
Our firm believes that helping others is a responsibility, as well as being honest and open to learning. We work tirelessly to create more value for our customers and passionately advocate for responsible land ownership everywhere. When we make mistakes, we admit them, work hard to create more value for our clients, and advocate for responsible land ownership everywhere.
Just a fill away from the finest list of lands for sale in the US!
The Best Real Estate Professionals
you can count on 24/7
Tips to Find Cheap Land for Sale Near Me
There is no getting around it. Buying land can be an expensive proposition, especially when the land you're looking to buy is in a prime location and will likely only appreciate in value over time. If you are planning on building a home or other structure on the land that you are buying, there are ways to lower the cost of that property.
The key is finding cheap land for sale—and we don't necessarily mean inexpensive acreage that doesn't have much potential for future growth. Rather, we recommend looking for properties where the market has been slow to react to new construction or other factors that might drive up prices. Here are 3 places where you can find cheap land for sale near me right now...
1) Check out foreclosure listings in your area
Buying a foreclosed property can be a great way to get a cheap piece of land for sale near me. A lot of times, the owners of these properties get behind on their mortgage payments and the bank ends up taking possession of the home and selling it at auction. These properties will often come with reduced prices or even be free of charge. You may be able to find cheap land sales in your area by checking the listings of your local government. Many municipalities have a database of foreclosed properties that they will make available to the public. Keep in mind that foreclosures can come with their own set of issues. You will likely have to deal with a lot of red tapes in order to get the title transferred in your name. You may also run into problems with neighbors or adjacent property owners who don't want a foreclosed property nearby.
2) Take advantage of the seller's desperation
While foreclosures present a great opportunity for buying cheap land for sale near me, you can also get a great deal simply by buying from someone who desperately wants to unload their property. The key here is to find people who are motivated to sell but are unable to find a buyer for any number of reasons. Start by looking for signs of desperation in nearby properties. If properties for sale have been on the market for more than a few weeks and don't appear to be generating much interest, these could be good candidates for buying cheap land for sale. Take a look at the asking prices of these properties and the reasons they're being sold. If there are signs of desperation in the seller, such as a low starting price or a "make an offer" strategy, consider buying cheap land for sale near me.
3) Look for land development opportunities
The best way to find cheap land for sale near me is to look for properties that either have development potential or are in areas that see rapid growth. The types of developments that work best for this strategy include high-density housing, retail spaces, and commercial real estate. Land in areas that are expected to grow will generally be cheaper than those in regions that are stagnant. You can also look for signs that an area is expected to grow, as the presence of a new highway or railway line. When considering the potential for growth in an area, keep in mind that these forecasts are often wrong. You don't want to invest in a piece of land that you think will grow only to find that the area doesn't develop as quickly as you expected. Try to buy cheap land for sale in areas that have demonstrated growth in the past.
4) Finding Cheap Land for Sale Doesn't Mean Strictly Buying
You don't have to buy cheap land for sale near me in order to get a good deal. You can also consider renting or leasing the property instead of purchasing it. This can be a great option if you're not yet sure if you want to commit to owning a piece of land. You can also consider renting or leasing cheap land for sale near me if you are having trouble getting financing or have credit issues that would make it difficult to secure a loan. The only downside to this strategy is that you don't have any equity in the property, so you can't turn it into a source of income if you need money in the future.
5) Take the time to find the right property for you
Finding cheap land for sale near me is only half the battle. You also need to make sure that the property you plan to buy is actually worth the price. The best way to do this is to look at comparable sales in your area and make sure that you aren't paying too much for the land. Fortunately, there are plenty of ways to find cheap land for sale near me. There are a variety of websites that specialize in helping people find cheap land for sale, and you can also use general real estate websites to your advantage.
The best way to find cheap land for sale near me is to look for properties in areas that are expected to grow and that are being sold by owners who are desperate to sell. You should also consider renting or leasing cheap land for sale near me if you are having trouble finding financing. Make sure you take the time to thoroughly assess the value of the land before making an offer.
Frequently Asked Questions
We conduct an individual title investigation (at our expenditure) on every estate we procure and will ascertain if any title problems exist through our investigation. We have decades work expertise cope with challenging title challenges and can frequently come up with a solution. Every case is unique. We hope to guide you through the process and then provide the assets you need to resolve description issues as they arise. We may be able to quiet the title, document property disputes, or analyse other creative possibilities to pass the title based on the state and township where property is situated and the circumstances involved.
 Once your down payment clears, we'll send out your entire deed package via email using docusign.com (we are saving tons of paper). This packet will include items such as maps, photos, your Land Contract, Promissory Note, and Purchase Sale Agreement. Once you sign the documents digitally we will set you up on automatic payments (another way to save paper). Once you have paid off your note, we will provide you with your Deed. The county will then send you the official recorded deed for your records. It's that easy. The procedure usually takes about two weeks, and most of that time is consumed with processing the paperwork.
There are plenty of land sellers, but our method is simple and transparent when purchasing land. We specialize in selecting land with access, views, lake access, and potential value appreciation.
Real estate brokers list parcels of land in the hopes that they will be purchased. If there are any potential buyers, the representative demonstrates the properties to them (the average process of selling a property in many industries right now is 6-twelve months) and afterwards takes a proportion of the purchase price if they make an offer. The attorney's commission is typically 3-6 percent of the sale price of your home (so if you sell a $1 million home, you'll pay between $3,000 and $6,000 in commissions to a representative). Agents are a great resource for those who can wait 6-12 months to sell and are willing to give up a portion of the sale price to cover commissions. And here's where we differ: we're not looking to list your estate in order to sell it. We are actual home buyers looking to buy your land. Our business actually buys residential properties. We can end up making an offer to purchase your property within a couple days because we are the ones buying it from you and we accept cash. While, we make our living by running the chance of buying the house with our own money, repairing it, and marketing it ourselves in order to obtain a customer.
When you work with Acreage Sale, you avoid the expense of paying a middleman, who typically charges 5% to 8% of the purchase price.
When you work with Acreage Sale, you avoid the expense of paying a middleman, who typically charges 5% to 8% of the purchase price.
We have all the resources you need
to start planning your sale
Did you know that the agent you hire can make a huge difference in your real estate needs? ...
Continue reading
Wholesalers (and retail buyers) usually prefer to buy land which has all the necessary permits and certificates alr
...
Continue reading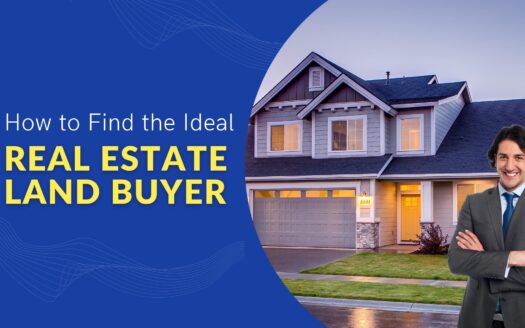 Real estate land buyers are land investors who buy land, whether it is raw land or land with an existing building o
...
Continue reading